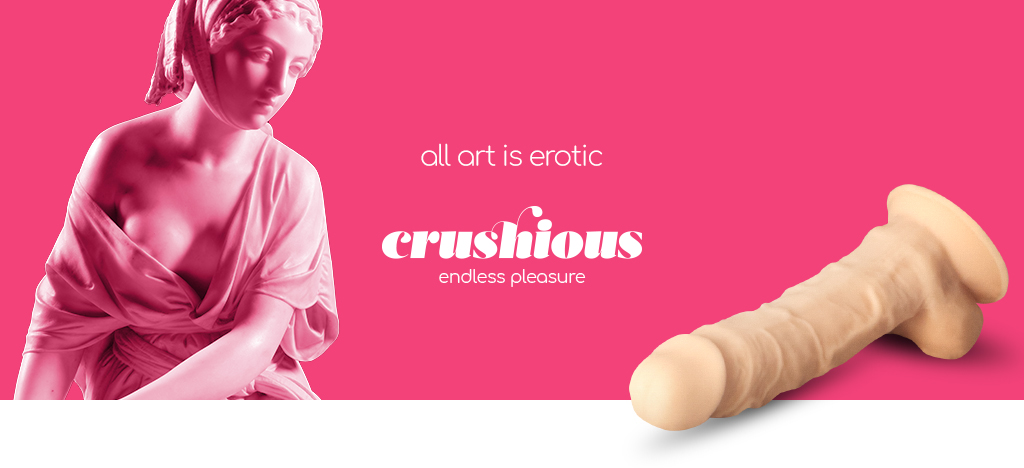 Crushious is a modern and irreverent brand created to conquer the erotic imagination.

We have a specialized team to accompany the product from its conception until its post-sale, treating each release with a rigor and professionalism of excellence.

Owning a Crushious article is not just acquiring a sexual article, it is accessing to a level of sense exploration never even dreamed of.
The careful selection of articles comes from years of experience and study in this continually expanding market.
Each product comes in sturdy, designed paper boxes. You may display them on shelves or hangers, being perfectly congruous with your décor.

Offer the best to your customers, choose Crushious!
Providing orgasms,
and counting!